What do forest certification and legal lumber mean?
There are two kinds of forest certification, "Forest Management Certification (FM Certification)", which indicates that economically sustainable forest management is performed considering the environment, and "Chain of Custody Certification (CoC Certification )", which indicates that processors and distributors perform correct processing and distribution of lumber logged in certified forests.
Xyence Co., Ltd. has obtained CoC Certification for its head office and Kanto Plant, and has firmly established procedures enabling it to give its customers a reliable supply of products produced in forests maintained appropriately considering the environment. And as a company-wide endeavor, it has obtained a certificate at all of its lumber mills on the conditions such as procurement of sawn lumber and classification during processing, which are stipulated in the "Guideline for Verification on Legality and Sustainability of Wood and Wood Products " enacted by the Forestry Agency, and can supply "legal lumber".
FSC-CoC Certification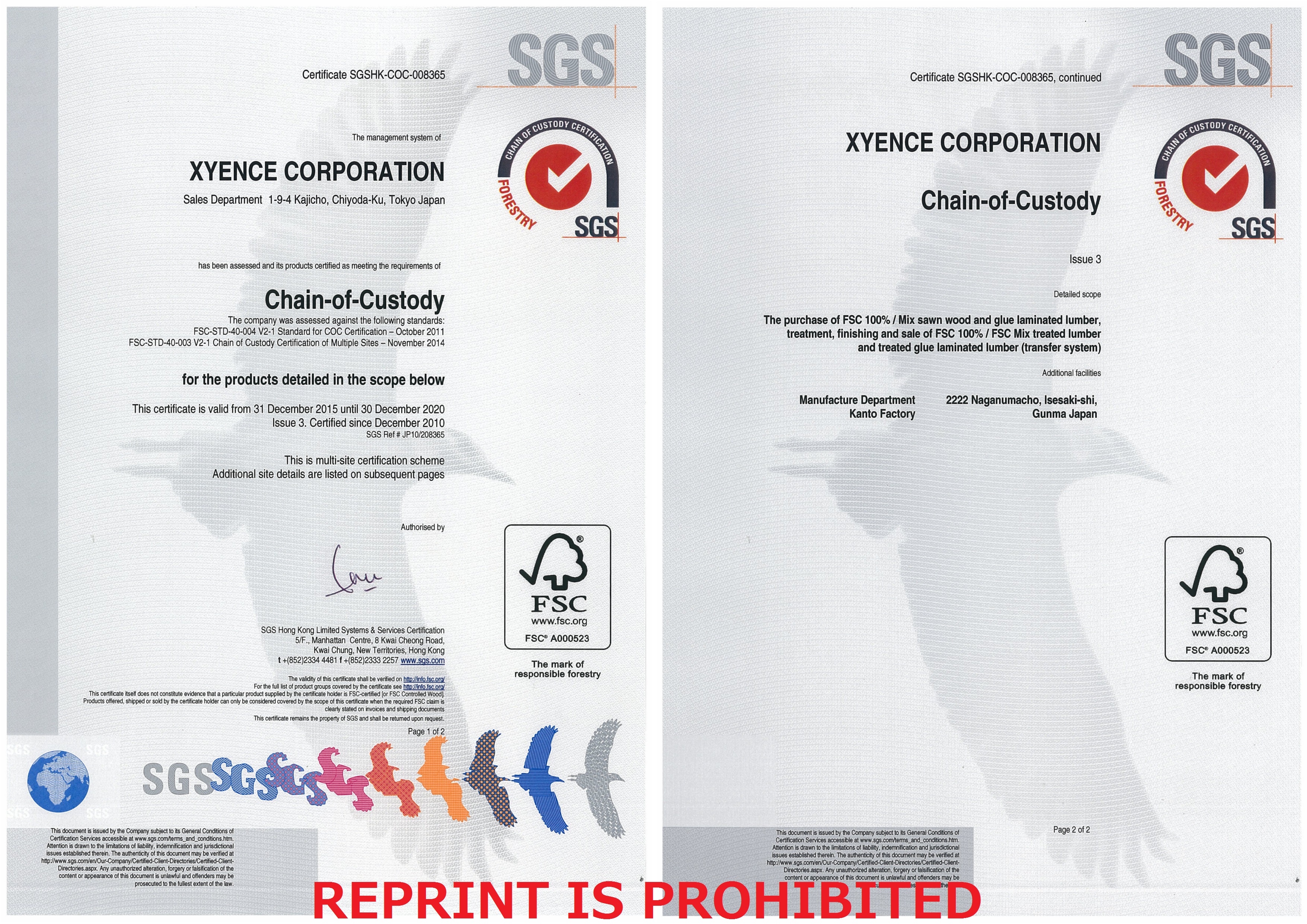 PEFC-CoC Certification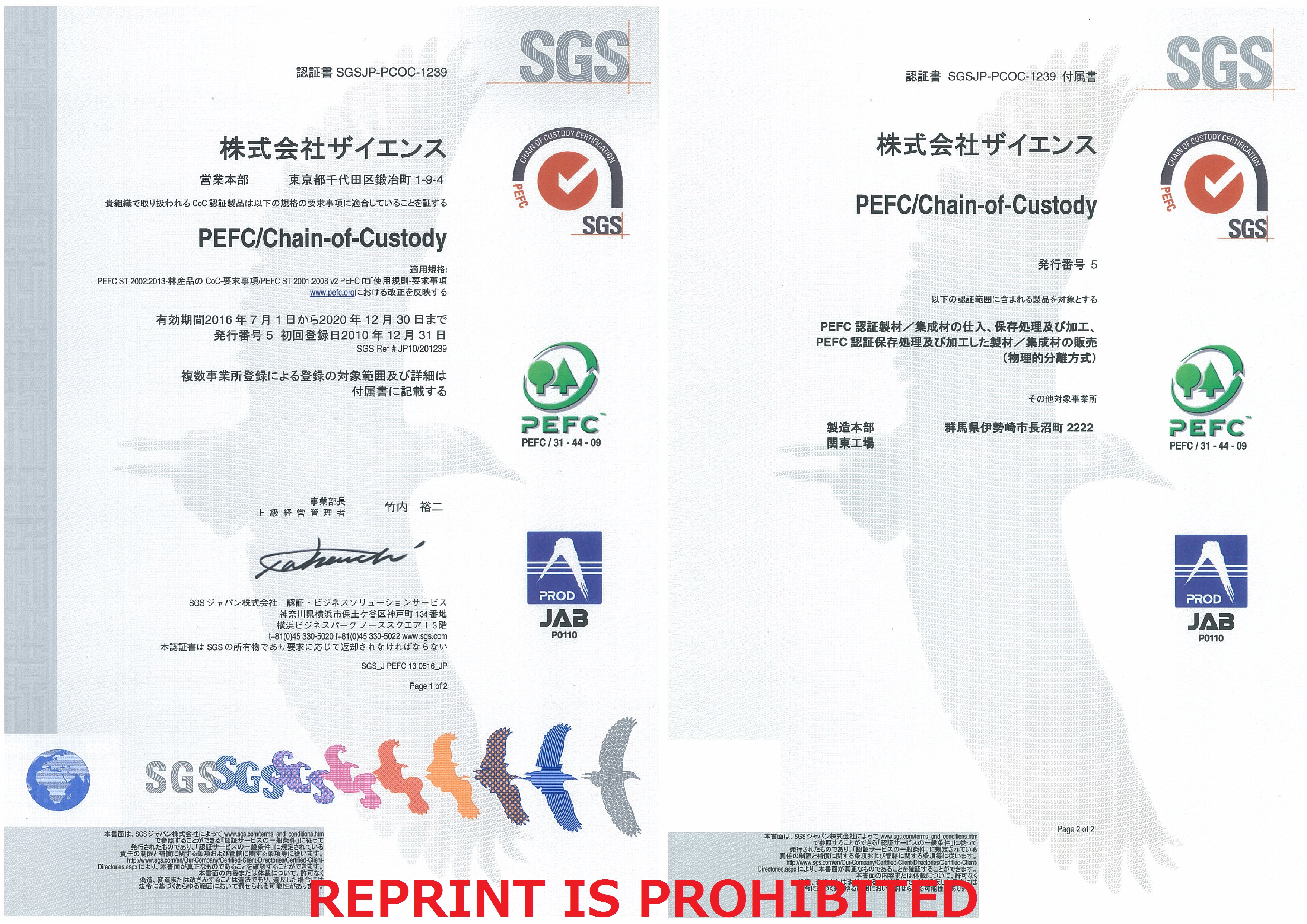 Forest Certification · Legal Lumber
Area (Our manufacturing base)
Goho

(=legal)

lumber

No.
CoC(FSC、PEFC)

Hokkaido

(

Muroran Factory

)
No.236
-

Tohoku

(Sendai

 Factory

)

No.

011
-

Niigata

(

Niigata Factory

)

No.

025-4
-

Kanto

(

Kanto Factory

)

No.

05-03
FSC:SGSHK-COC-008365
PEFC:SGSJP-PCOC-1239

Chiba

(

Chiba Factory

)

No.

8
-

Osaka

(

Osaka Factory

)

No.

20
-

Hiroshima

(

Hiroshima Factory

)

No.

7
-

Kumamoto

(

Kumamoto Factory

)

No.

17
-